Specialists in a comprehensive range of electrical services, Brady Electrical provides premium quality domestic, commercial and industrial solutions throughout Auckland.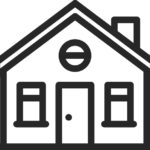 We offer our Residential customers a quality service to upgrade your kitchens, bathrooms or any other rooms in your house or apartment. We put extra care into all our projects and are happy to go above and beyond to satisfy our customers.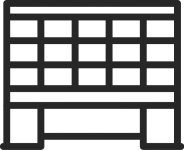 Whether you need your office lighting upgraded, additional power points or data outlets installed or you need a BMS system installed or building maintenance, Brady Electrical caters to businesses of all shapes and sizes.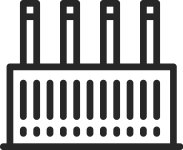 Need to implement an automated process into your factory or simply a regular maintenance team of trained electrical specialists? Brady Electrical has over 10 years of industrial maintenance and automation experience.
"We have recently had Brady Electrical doing work on our family home. We were very impressed at the high quality of work produced by Matthew and his team. Very easy to deal with and communicated regularly threw out the duration of the job. With very fair and competitive prices wouldn't hesitate to recommend him to anyone else. Thanks again Brady Electrical."
"I am an electrical contractor and Matt and his team have subcontracted to us on a number of occasions now. They have done ladder racking / cable management, cable installation and fit off work with us. I keep using Brady Electrical because I know I can rely on his guys when I need to bulk up my team for big jobs."
"Amazing work! Matt helped up out with a few things around our home and his service was incredibly professional and efficient. We have some other projects in the wood works and Matt is absolutely our go to electrician. His team have great communication and the prices were very reasonable. 10/10 would recommend to anyone needing any work done in the north shore!"
"Matt and his team provided a very clear explanation of the issues/solutions. Matt's estimating was accurate and his team carried out the work in a tidy and efficient way."
"What a great crew to work with!!!!! We had some constant problems with a blender we are using. After I called brady's, Matt came to look at the problem and low and behold 1 week later we had a new system where Matt implemented a new drive and safety systems into the old blender. She is working now better than before... thanks guys"
"We had a small electrical job needing done. Matt and his team were super prompt to reply and even though it was a small job responded quickly and fixed it without any hassle. Thank you so much for making life easy!"